Initial setup.
(1) Download the wallet from the link below.
Android: https://play.google.com/store/apps/details?id=io.moonstake.wallet
IOS: https://apps.apple.com/us/app/moonstake-wallet/id1502532651
(2) Launch the app and select your language.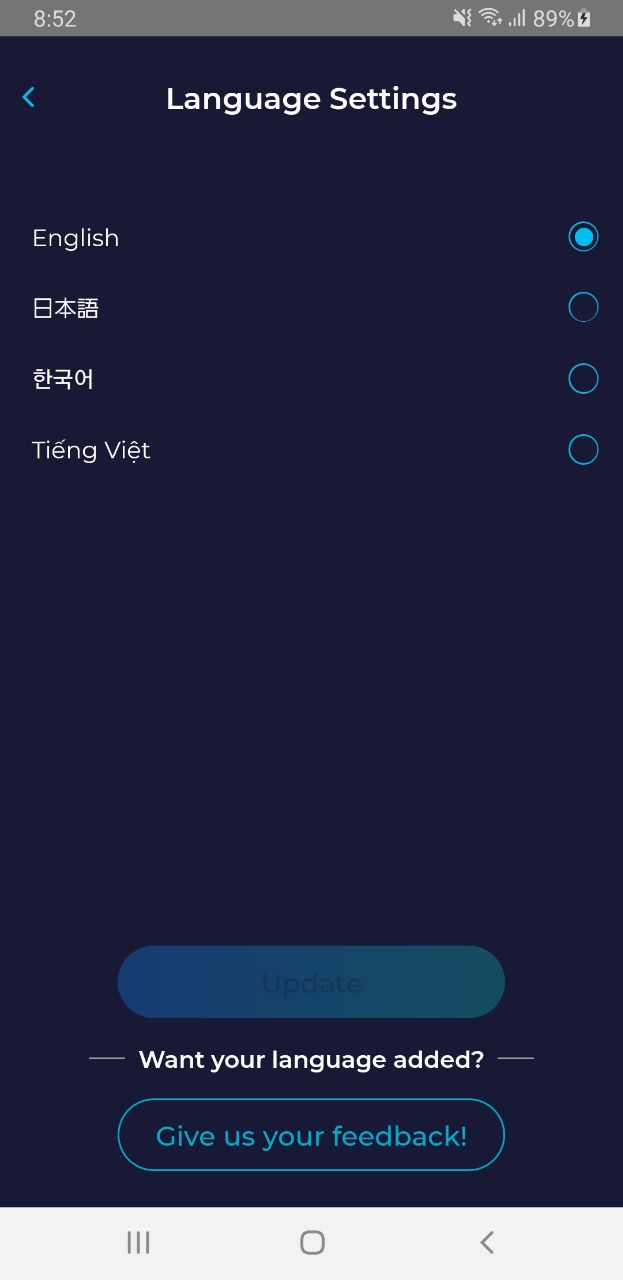 (3) Check the terms and conditions and agree to them if you like.
(4) Follow the initial pop-up and click "Backup Now".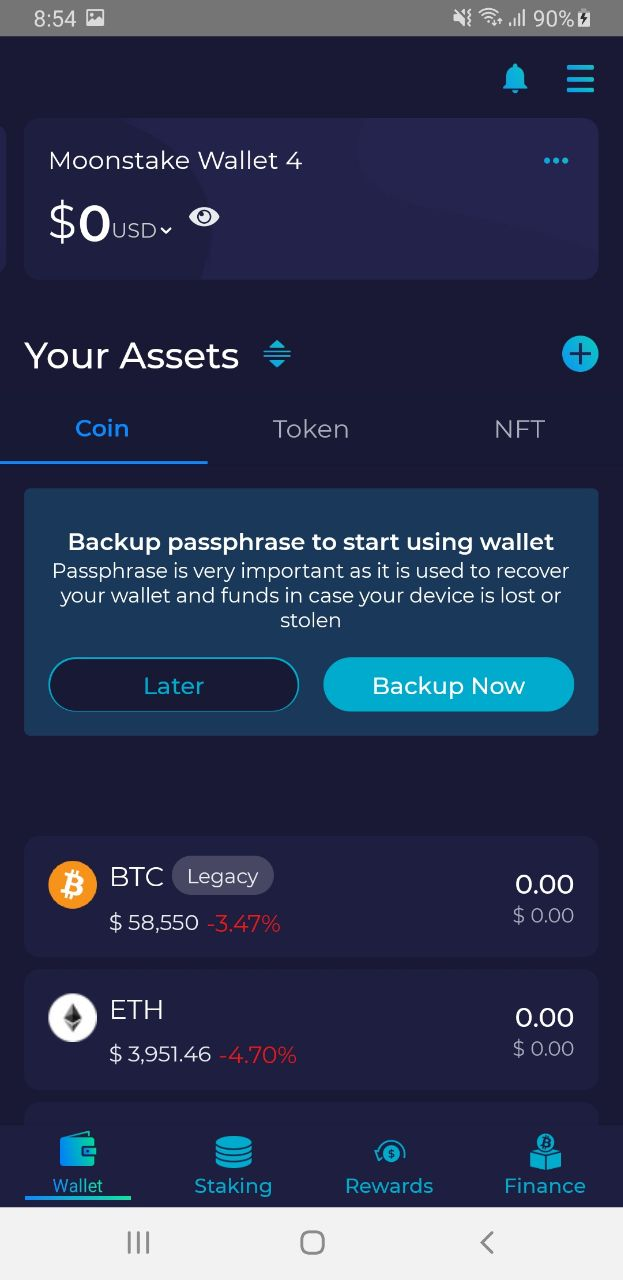 (5) Click on "Create New Wallet".
 (If you are importing from an existing wallet, click "Import Existing Wallet".
(6) Check important information, click ☑ button and click "Start Backup".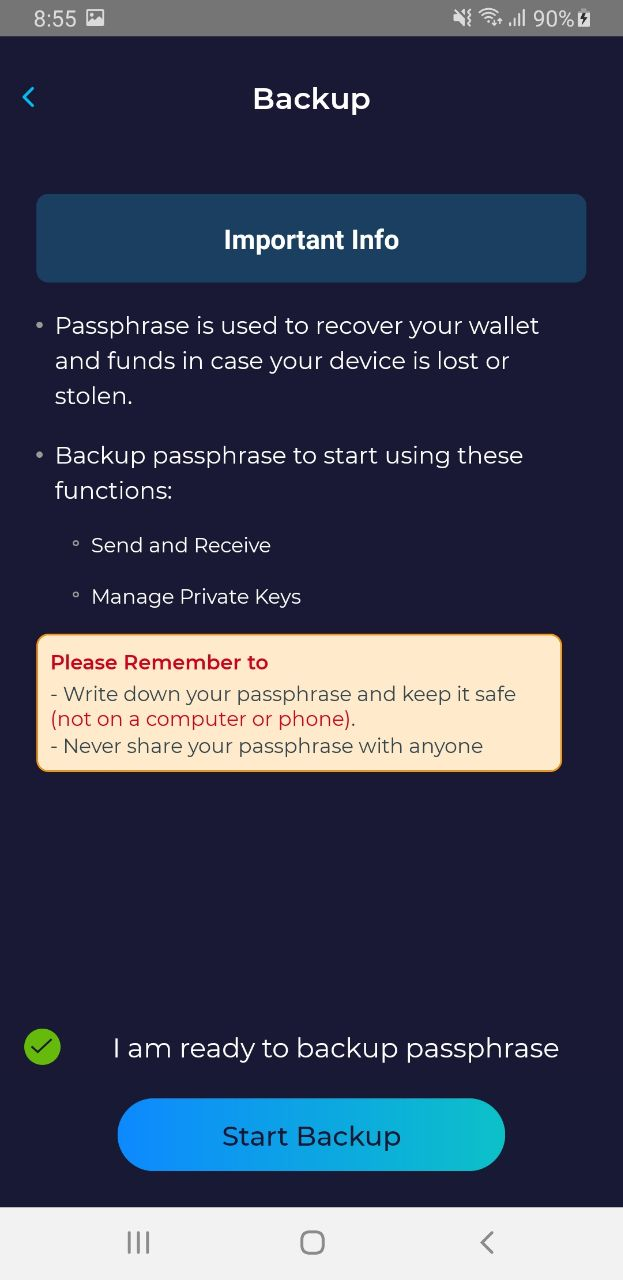 (7) Write 12 Restore Phrases in an analog notepad and click "Continue".
  For security reasons, please write the Restore Phrases in a notepad that is used only by you,
For security reasons, please write the recovery phrase in a notepad for your own use only, and keep it in a place where it is unlikely to be stolen or lost.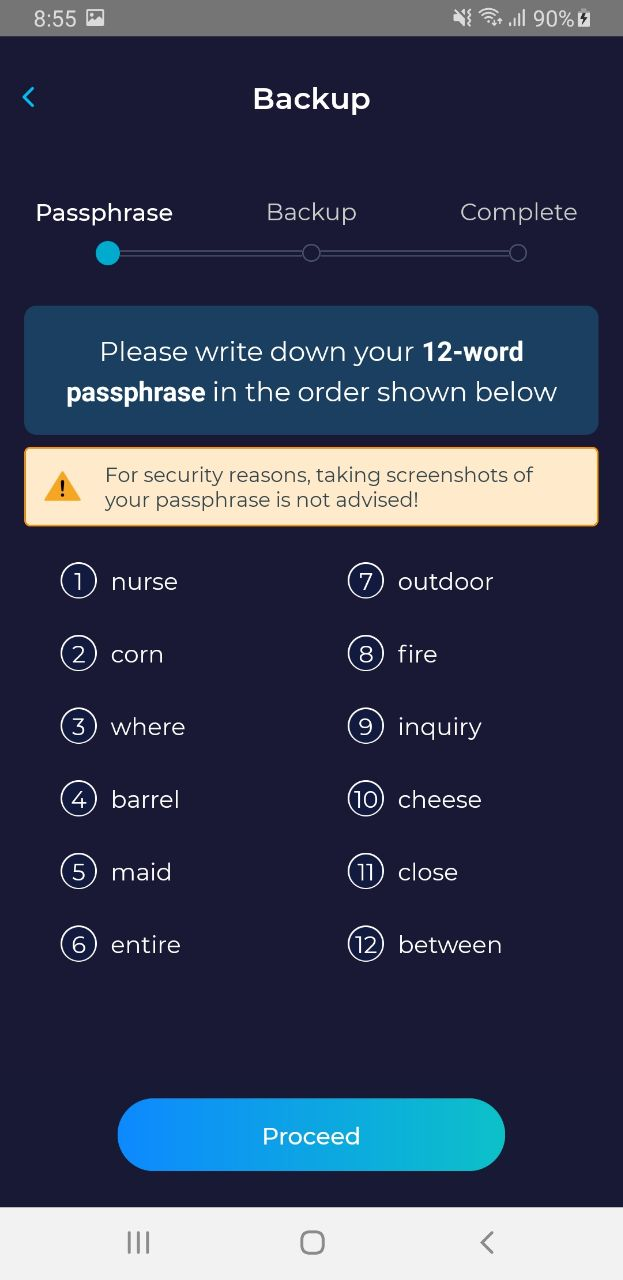 (8) To confirm the restore phrase, enter three randomly selected restore phrases,
Press "Backup Now".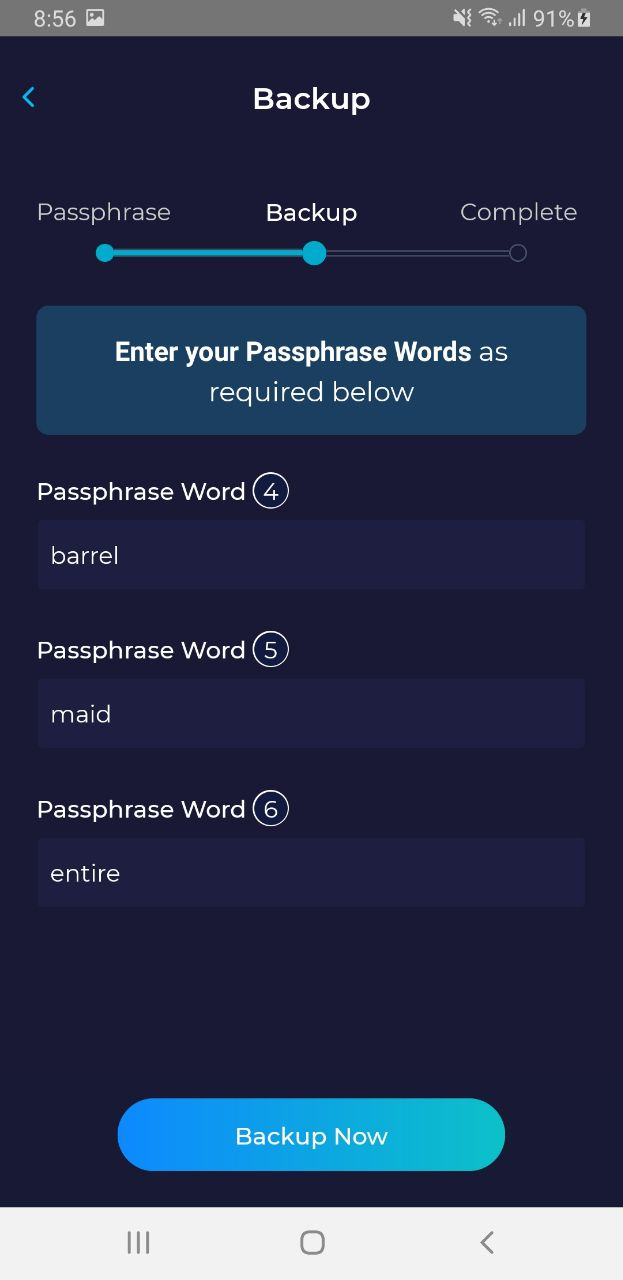 (9) Set your wallet name and password, and click "Complete Wallet Settings".