Initial setup.
(1) Go to the login page.
  https://wallet.moonstake.io/
(2) Click on "Create an account"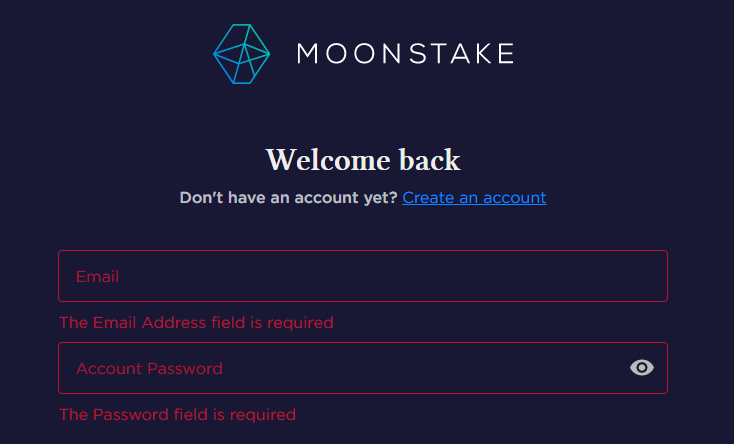 (3) Enter your email address and password.
 When you set up your wallet account, a confirmation email will be sent to the email address entered here.
 Please enter an active email address.
*The password must be at least 10 characters long and contain at least one lowercase letter, one uppercase letter, one number, and one symbol,
Enter a new password.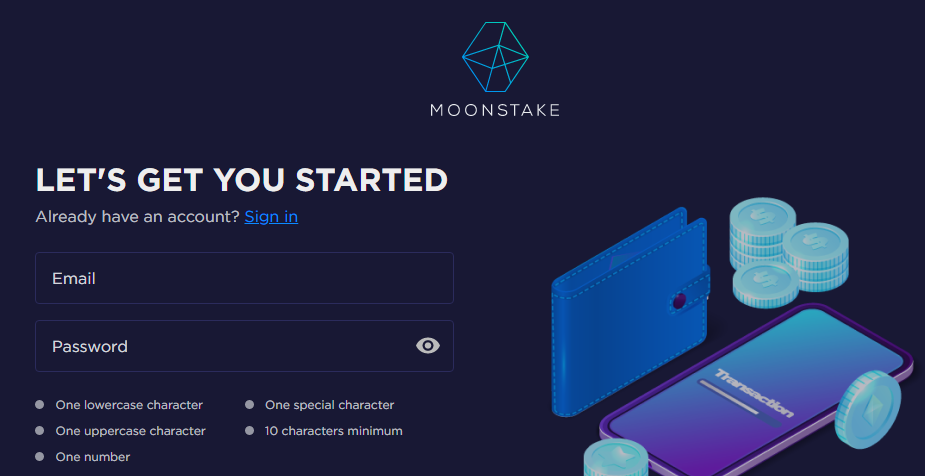 (4) (Optional) If you have a referral code, please enter it.


(5) Check the "I am not a robot" box after reading the terms and conditions.


(6) Click "Create Account".


(7) Click "Verify email" after receiving the confirmation email from MoonStake at your registered address.
You are now ready to open your account. Next, you can create or import a wallet into your account.